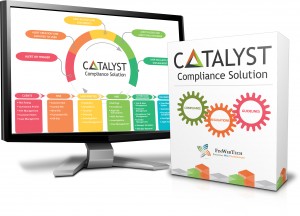 Miami, Florida. November 2015 Press Release
FinWebTech is pleased to announce the release of its new Trade Blotter management feature. This new feature added to the application's Trading section allows firms to effectively manage Trade Blotter reviews at the Firm, OSJ, Branch and Rep levels. This new feature allows supervisors to document their trade blotter reviews, add notes and tasks to relevant personnel. FinWebTech's CEO Don Lee said this feature will enhance firm's trade blotter review process by maintaining it electronically with easy compliance management workflow processes. FinWebTech is in the process of linking its suitability reviews to the Trade Blotter review system to give firms greater control over their FINRA Rule 2111 Suitability requirements. This feature is expected to be launched in the next few weeks.
About FinWebTech
FinWebTech is a Service as a Software (SaaS) company developing compliance automation applications to assist firms with 'Big Data' and the growing needs of compliance in the financial services industry. FinWebTech's inaugural product Catalyst provides firms with: Automated Transaction Surveillance for AML and Suitability;  Risk Assessments and Risk Management tools; Trade Blotter Management, AML Management, Suitability Management and FINRA 2111 controls; Supervisory and Management Controls,  Audit Logs, KYC, Document Repository and other tools to assist compliance and AML departments manage their programs and reduce risk. Unlike other applications, Catalyst is unique because it was designed by an industry experienced Chief Compliance Officer for compliance. FinWebTech's mission is to provide all financial services firms with access to compliance automation and has priced its products to give small to medium sized firms access to technology.
For more information on FinWebTech and Catalyst, please contact Don Lee at
don.lee@finwebtech.com or 305-409-1307