Compliance Officers and Personal Liability Report and What Compliance Officers Can Do.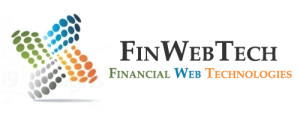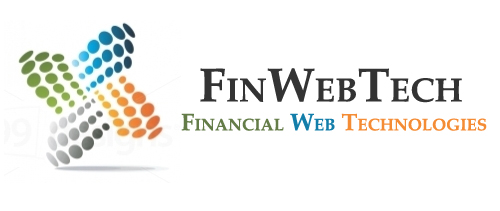 Written by Don Lee
Are you a compliance officer feeling threatened with increased personal risk, you're not alone. Thomson Reuters recently published the results of their survey on personal liability and compliance officers  in their report  titled 'Rising personal liability – perception and reality'. Their report was quite impressive covering the entire world including major regulatory bodies in the United States, United Kingdom and Australia. To summarize the report; the overwhelming response of compliance officers surveyed is that they have a higher degree of risk with personal liability. 44% of persons surveyed internationally believe the personal liability will increase slightly in as little as 12 months. 67% Compliance officers believe they have the highest personal risk and in second place, 22% Chief Executive Officers believing they have high personal risk from the NY conference, and the personal risk is only expected to rise. The report further stated that the focus on accountability will have an impact on the ability to recruit and retain skilled senior staff. Regulators have tried to calm the fears of personal liability on compliance officers, however the 'proof is in the pudding' and compliance officers are leaving their roles for a peaceful life.
Enforcement cases are stressful for everyone and compliance officers are often dragged in the middle of the case, rightly so as the compliance program falls under their purview.  Though the compliance officers are not named in the final enforcement action, I am sure the majority of compliance officers involved in an audit gone awry have felt threatened with personal liability on the table from regulators. This is an unfortunate problem as good skilled people are leaving the compliance industry in search of a better quality of life and a good night's sleep. This will of course leave a vacuum for compliance officers resulting in less experienced people filling these complex positions creating a longer term problem for firms and investors.
The report sighted a few things that compliance officers can do. Interesting excerpts are:
Management Information – The report cites 'senior managers must not only contribute to their firm being compliant, but must also be able to demonstrate the discharge of their personal regulatory obligations and accountabilities'. Many firms however don't have the infrastructure to do this with numerous tasks, supervisors, rules, requirements and data. Technology such as FinWebTech's Catalyst compliance software can help compliance managers manage their information not only at the accountability level with their supervisors, branch offices and reps; but also by automating the data analysis of the increasing volumes of data. 

Evidence of Responsibilities – The report cites 'Senior individuals will need to collect and maintain the evidence routinely to show how they have discharged their obligations and responsibilities. Consideration may in particular be given to the need for a 'decision register' to help senior managers evidence both decision taken and the evidence on which that decision was taken.' Its the old saying 'if you didn't document it, you didn't do it.' Documentation is key to every compliance program and manager. Catalyst can again help in this manner helping firms and compliance officers document and evidence their findings in notes, audits and investigations.
 Signing Attestations – The use of attestations will help identify the additional work needed in compliance based on the results of the attestation, and allows the senior manager to evidence the confirmation of reps and employees. Catalyst can also help here by providing workflows for attestations and work to be done.
Other things noted that compliance officers can do are:
Being aware of the external regulatory environment 

Considering and learning the lessons from regulatory announcements.
Maintaining communications with regulators.
lobbying
Culture and conduct
Understanding the business
Job descriptions
Regulatory approvals and registrations
Training
Compliance officers have risk and they need to start protecting themselves with technology to help manage their programs and help minimize their personal risk.
About FinWebTech
FinWebTech is a service as a software (SaaS) development company creating web applications to solve the growing needs of financial services firms. FinWebTech's first product is Catalyst, an automated compliance solution for the securities industry.  Catalyst provides firms with: Transaction Surveillance for AML and Suitability;  Risk Assessments and Management; Supervisory Controls and Audit Logs, KYC, Document Repository and other tools to assist compliance departments manage their programs and reduce risk. Catalyst is priced to give small to medium sized firms access to compliance technology.
For more information on FinWebTech and Catalyst, please contact Don Lee at
don.lee@finwebtech.com or 305-409-1307