SEC's use of 'Big Data' anlaytics and Compliance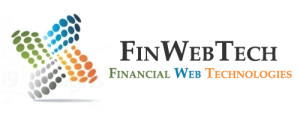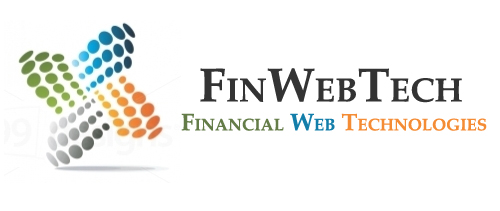 Written by Don Lee
The SEC had a record year of 807 enforcement actions and orders for $8.2 Billion in penalties and disgorgements of ill gotten gains for their year ending September 30th. SEC Chairwoman Mary Jo White said the enforcement division's use of data, analytics and other professional expertise within the agency helped it increase the number of cases filed.
In this day and age of supercomputers and 'big data', regulators are using these new tools to increase surveillance over firms. FINRA has been doing this for some time now with TRACE resulting in increased numbers of FINRA fines relating to TRACE violations over the last few years. Richard Ketchum tried proposing the CARDS initiative which was withdrawn due to an overwhelming negative response. The SEC  is using Big Data in its surveillance and subsequent enforcement actions. Big data is also used by the SEC when they are surveying ADV forms for RIAs looking for inconsistencies between their Part 1 and 2 filings. SARS that are filed with FINCEN add to the big data on the AML front as FINCEN analyzes the data looking for patterns. The message here is that big data is here to stay and regulators are using it for the good of all.
The question is … are you using Big Data to your advantage? You have access to data from your custodian, clearing firm or provider, but do you have the tools and resources to sieve through all of the data? Regulators are using data analytics to sieve through the data and firms should be doing the same. It would be beneficial for firms to find the red flags before the regulators during an examination as this would greatly reduce the risk of an enforcement action if handled correctly.  FINRA and SEC regulators have stated that even though software is not a requirement, they do expect firms to be using some sort of systematized application to review data as the type and volume of data has increased so much that it would be difficult for compliance officers to review and identify AML, suitability, trading and other potential red flags.
Many firms are handling big data manually by reviewing mounds of paper, some have evolved a little by downloading data into excel reports and running pivot tables to hunt for exceptions. The problem is firms would like to have  access to compliance software, but most of the 4000 plus Broker Dealers are small to medium sized firms with little in their budget  for compliance systems. Cost is a serious factor as set up fees can reach as high as $100,000 and annual service fees another $200,000 depending on the size of the firm and modules requested. Even though these costs are high, the alternative could be even worse. The cost of a good compliance surveillance system may outweigh the cost of an enforcement action and save the firm's reputation and goodwill in the process. The problem however is that as logical as this sounds, firms just don't have the capital to invest in these expensive compliance solutions.
FinWebTech has priced their Catalyst automated compliance application with small to medium sized firms in mind. CCOs are experiencing difficulties getting approvals for a compliance budget as these are seen as a cost center rather than a profit center. Catalyst's low cost set up and monthly fees gives small and medium sized firms access to data analytics and host of other tools such as Supervisory Controls, Risk Management and Assessments and other services without breaking the bank and reducing firm and personal risk.
About FinWebTech
FinWebTech is a service as a software (SaaS) development company creating web applications to solve the growing needs of financial services firms. FinWebTech's first product is Catalyst, an automated compliance solution for the securities industry.  Catalyst provides firms with: Transaction Surveillance for AML and Suitability;  Risk Assessments and Management; Supervisory Controls and Audit Logs, KYC, Document Repository and other tools to assist compliance departments manage their programs and reduce risk. Catalyst is priced to give small to medium sized firms access to compliance technology.
For more information on FinWebTech and Catalyst, please contact Don Lee at don.lee@finwebtech.com or 305-409-1307