How much does your firm spend on Compliance … is it enough?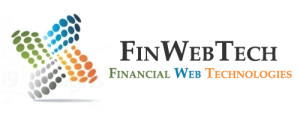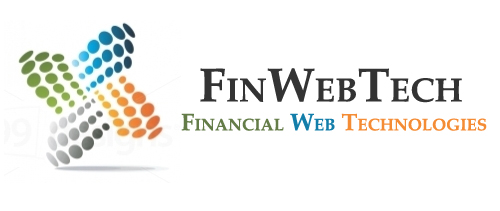 Written by Don Lee
Is your firm spending enough on compliance? That has been one of the main questions over the last few years. Most firms compliance expenditure is primarily on their Chief Compliance Officer because it is a regulatory requirement, but is that enough? Its no secret that the revenues in the financial world have declined so much so that the big wire houses are cutting bonuses and implementing cost cutting measures with layoffs. Compliance officers have a new challenge to not only implement, maintain and enhance their compliance program, but also convincing executive management that they need additional resources to comply with the increased compliance regulations and data. Unfortunately, compliance officers in these situations are only able to maintain their compliance program at best, but don't have the resources to enhance it.
The SEC is taking note of  the compliance resources and budgets of firms as part of their examination process. This is evident in their recent exam request letters which included the request "Any budgets prepared by management, with detail of compliance expenditures, as of the end of the most recent fiscal year and most current year to date." Regulators haven't given guidance on how much firms are to spend on compliance, their only guidance is that the compliance program must be reasonable. OCIE Director Lori Richards sent an 'Open Letter to CEOs of SEC Registered Firms' in 2008 during the financial crisis which stated in part "While many firms are considering reductions and cost-cutting measures, we remind you of your firm's legal obligation to maintain an adequate compliance program reasonably designed to achieve compliance with the law." Richards closed the open letter by saying "By fulfilling their obligations, regulated firms in the financial services industry can help to restore and bolster public confidence in the fairness and integrity of our markets and market participants. Providing adequate resources to compliance programs and functions and ensuring that CCOs and compliance personnel are integrated into the activities of the firm are essential to that process." (http://web1.www.sec.gov/about/offices/ocie/ceoletter.htm).
There have been a few studies on how much firms spend in compliance. One such post by Clipperman Compliance Services found that Hedge Fund firms spend 7% of their total operating costs and smaller Hedge Fund firms (less than $250 Million) spend 10% of their operating costs. There is no magic number, but the firm must be able to demonstrate they have the resources necessary to maintain and enhance their compliance programs as the regulatory environment changes.
The next question pertaining to compliance costs is staff versus technology. Each has its advantages and disadvantages. Staffing for example provides the firm with more eyes and potentially more supervisors and accountability. The disadvantages of staffing may be the increased costs in salary and benefits, costs of training and the risk of staff turnover resulting in re-hire and re-training costs. Another disadvantage of increased staffing is increased management and supervision of the staff. The advantages of technology includes real time monitoring, automated and centralized workflow processes, accountability, increased efficiency and reduced long terms costs. The disadvantages of technology are the initial adaptation of the new system, training and resistance to new processes by staff. Ideally, firms should have a mix of staffing and technology. Technology provides firms with the tools necessary to efficiently analyze data, centralize workflow processes and enhance compliance programs, while staffing is needed to review and analyze the results of technology and create new rules based on the changing regulatory environment and requirements.
An example of  blending personnel and technology is the use of FinWebTech's Catalyst automated compliance software as part of a firm's compliance program. Catalyst provides firm with a cost effective technology solution to create the right mix between staffing and technology. Compliance programs that require monitoring of transactions for trading and AML will benefit from Catalyst's transaction monitoring system. This system provides alerts based on rules which are triggered based on exceptions for AML, Suitability and Risk with workflows and alerts to the firm's designated staff or supervisor to process, review and document the alert in the system. Firms that have multiple personnel have the challenge of supervision. Catalyst's Supervisory and Management  module provides essential tools to manage supervisors, front line staff, reps, branch offices and operations to ensure everyone is completing their compliance responsibilities. This translates into audit log reporting for accountability. Catalyst's KYC module helps all firms with their KYC requirements to provide workflow and documentary evidencing of KYC on customers. Catalyst also provides other essential AML and Trading review processes and documentation modules that allows the supervisor to effectively manage and document their reviews.
Many firms are afraid of technology with cost being the main culprit.  Firms need not be afraid of the costs because  Catalyst's was priced to give all firms access to technology regardless of size; and CCOs need not be fearful of approaching management with compliance technology proposals as Catalyst's low costs would not be a big hit to the firm's bottom line, but potentially save the firms in the long run from costly enforcement actions and lawsuits. Firms are also afraid of technology because they may be inexperienced with it. Firms need not be afraid of embracing technology because of this fear as FinWebTech provides the full set up, and ongoing consulting on the application free of charge.
About FinWebTech
FinWebTech is a Service as a Software (SaaS) company developing compliance automation applications to assist firms with 'Big Data' and the growing needs of compliance in the financial services industry. FinWebTech's inaugural product Catalyst provides firms with: Automated Transaction Surveillance for AML and Suitability;  Risk Assessments and Risk Management tools; Trade Blotter Management, AML Management, Suitability Management and FINRA 2111 controls; Supervisory and Management Controls,  Audit Logs, KYC, Document Repository and other tools to assist compliance and AML departments manage their programs and reduce risk. Unlike other applications, Catalyst is unique because it was designed by an industry experienced Chief Compliance Officer for compliance. FinWebTech's mission is to provide all financial services firms with access to compliance automation and has priced its products to give small to medium sized firms access to technology.
For more information on FinWebTech and Catalyst, please contact Don Lee at
don.lee@finwebtech.com or 305-409-1307